Meet Dr. Meredith Fisher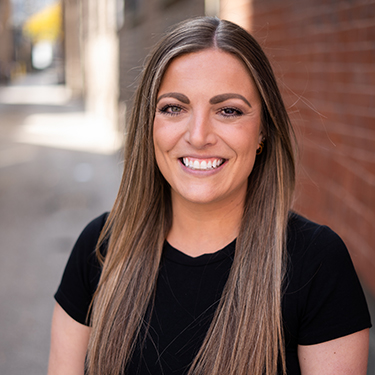 Dr. Meredith Fisher graduated from National University of Health Sciences in Lombard, IL where she earned her Doctorate of Chiropractic. She received her Bachelor of Science in Kinesiology and Health from Miami University of Ohio. Throughout her professional career and education, she has also taken many postgraduate courses and seminars to continue to enhance her knowledge and be able to provide the best care possible for a wider variety of patients. Dr. Fisher has clinical interest in treating the perinatal population as well as patients suffering from degenerative disc disease.
She has continued to improve her ability to treat acute and chronic complaints by pursuing further education in Mechanical Diagnostic Therapy (MDT) and Flexion Distraction Technique.
Dr. Fisher has received post-doctoral training from the Motion Palpation Institute and continues to study the Webster Technique.
License/title and certifications:
Bachelor of Science in Kinesiology and Health Sciences from Miami University
Doctorate of Chiropractic degree from National University of Health Sciences
The McKenzie Method® of Mechanical Diagnosis and Therapy® (MDT) A&B
Pediatric & Pregnancy Patient, Motion Palpation Institute

Dr. Meredith Fisher at Spine Integrative Wellness | (234) 284-8002