Is Your Water Toxic?
by Dr. Andrew T. Brady, Chiropractic Physician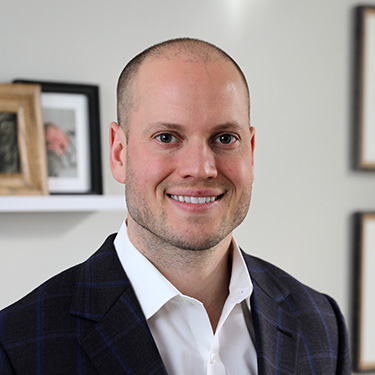 Water is one of the most abundant molecules in all life forms. It makes up roughly 60% of the entire human body, 73% of the human brain and heart, 83% of the lungs, and is essential for all living things. Considering how important water is for our health and function, the source of our water should be something we pay particular attention to.
Many people consume tap water as their primary source of water, and, unfortunately, it is not as clean as you may think. In 2008, it was observed that some of the fish in Tinkers Creek were changing gender, had three eyes and were facing population decline. As a result, a $250,000 "stress" study was conducted to see what was going on in the water. The researchers collected numerous samples and tested them for a range of different pharmaceutical compounds, wastewater compounds and hydrophobic compounds.
Researchers found that the samples contained 12 different antibiotics and 15 different prescription drug compounds that included anticonvulsants, antihistamines and antidepressants. They also found 41 different wastewater compounds that included flame retardants, fungicides, herbicides, synthetic musk, phthalates and wood preservatives among many others. Twenty-two hydrophobic compounds (by-products of combustion and coal tar) were also found, many of which are known to cause cancer. Many of these harmful compounds are also considered "hormone disruptors," which could explain why the fish were changing gender.
This is very concerning because Tinkers Creek is the main watershed for Northeast Ohio, which means whatever is found in Tinkers Creek could be found in the Streetsboro, Solon, Twinsburg and Aurora water supply. Most of Hudson's water supply comes from wells in Hudson and is then treated using sand filters. Unfortunately, even this process was not designed to filter out the substances mentioned above. To my knowledge, Hudson has not conducted any studies that measure these toxic compounds, and the Environmental Protection Agency doesn't require them to.
Since we consume water daily, and it is in every cell of our body, investing in a "reverse osmosis" ("RO") filtration system is something to consider. I have a Culligan RO system that costs roughly $20/month. Reverse osmosis filters out all contaminants discussed above and makes it easy to fill water bottles on-the-go. If you have a refrigerator with a filtration system, "Pur" brand filters claim to remove 99% of pharmaceuticals and are also inexpensive. Something to consider as you hydrate – make sure you are just drinking water and not your neighbors' prescription meds and herbicides.

Chiropractor Hudson | (234) 284-8002